Tutorial.gg is all about Micro-training
Your door into a world of guides, tutorials and life hacks, that are easily consumed, bite by bite, at your convenience, time and place.
Start Free

2000 Online Courses
Enjoy a variety of fresh topics
8000 Views of tutorials
Students found our courses useful
Courses are totally free
Build your library for personal growth
WHAT DO YOU WANT TO LEARN
FEATURED COURSE
Gaming Video Tutorial
Ultimate Adopt Me Bucks-Making Guide
Like most other Roblox games, Adopt Me! game has a dedicated and popular virtual game currency named 'Bucks', not to be confused with Robux. Bucks, also known as "AM Bucks" or AMC (stands for 'Adopt Me Cash' in short), can be used by the player to extend and multiply the fun this game provides, by allowing to buy more in-game items, food, plushies, gifts, adopt me neon pets, vehicles, and many others. Pets Adopt Me can also be bought with the bucks. This Adopt Me YouTube guide will show you all secrets and techniques to double your bucks income, you can't find anything like this on Adopt Me TikTok. These purchases allow these special Adopt me...
Pro Actions To Double Am Bucks
Secret Adopt Me Bucks Techniques
ABOUT US
Alex Lee
Fortnite Semi-Pro, Editor, Writer
OUR EXPERT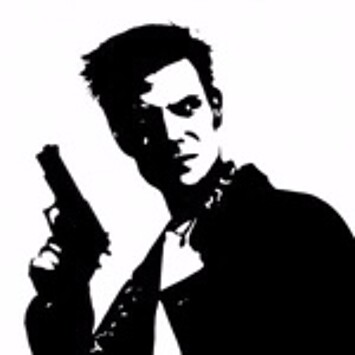 OUR EXPERT
Julia L. Beauty expert
Beauty Writer & Editor
OUR EXPERT
Who We Are?
We are a small team of gamers & our goal is to create an educational gaming platform with easy to consume guides and tutorials. We've created Tutorial.gg with an idea to make guides and tutorials - easy to access and easy to consume. We believe games can be structured and learned just like anything else, and we try to make it possible.
Why Video Games?
It's clear that games are already one of the biggest if not the biggest entertainment medium in the world. Competitive games are played by millions and watched by millions. Most of the competitive games have high skill sealing and the learning curve can be very tough.
Why Gaming Tutorials?
Our gaming tutorials and guides will focus on making learning fun and easy. Each aspect of the course like: key mechanics, tips on improving certain skills, tricks to outsmart your opponents is explained in detail and with video or image to help visualise the topic.
ABOUT US
WHAT OUR STUDENTS SAY
Alex maintains his passion for games from a young Being a pro gamer is a time-consuming activity. I may be great in one of the tactics but I can't master them all. Tutorial.gg guides are quick and simple to watch, while they avoid the BS. Staying competitive means constant ...
I always look for ways to make my gameplay more effective. Grabbing more in less time and expenses. Instead of wasting time on endless exploration, tutorial.gg video-game tutorials speed up the learning process for me ...
I constantly practice my favorite video-game anyway, just like mose hardcore esports gamers, so why not do it the right way? Following professional video guides is the most effective way to practice, while learning new tricks & tips ...